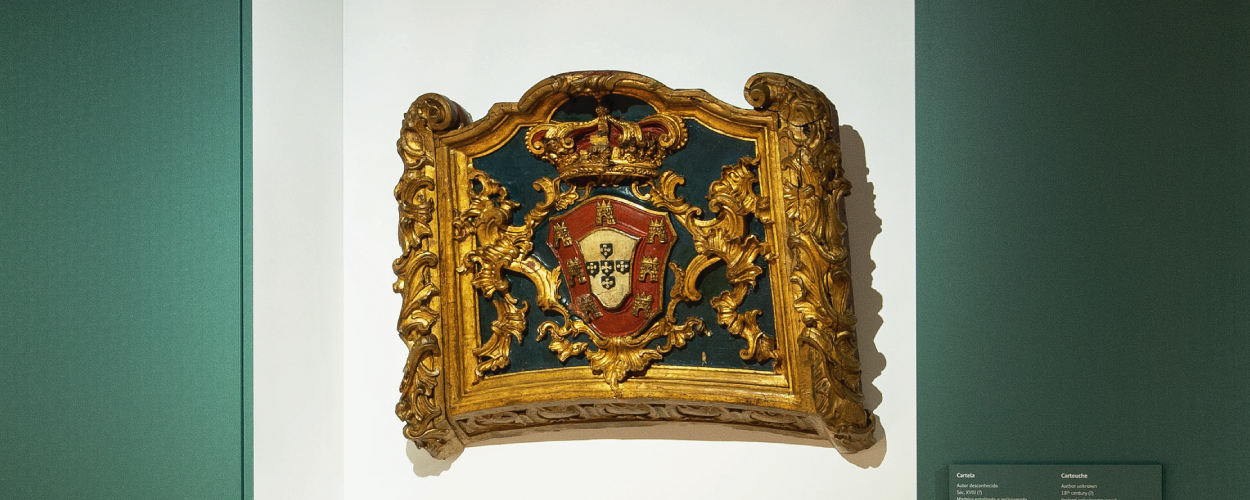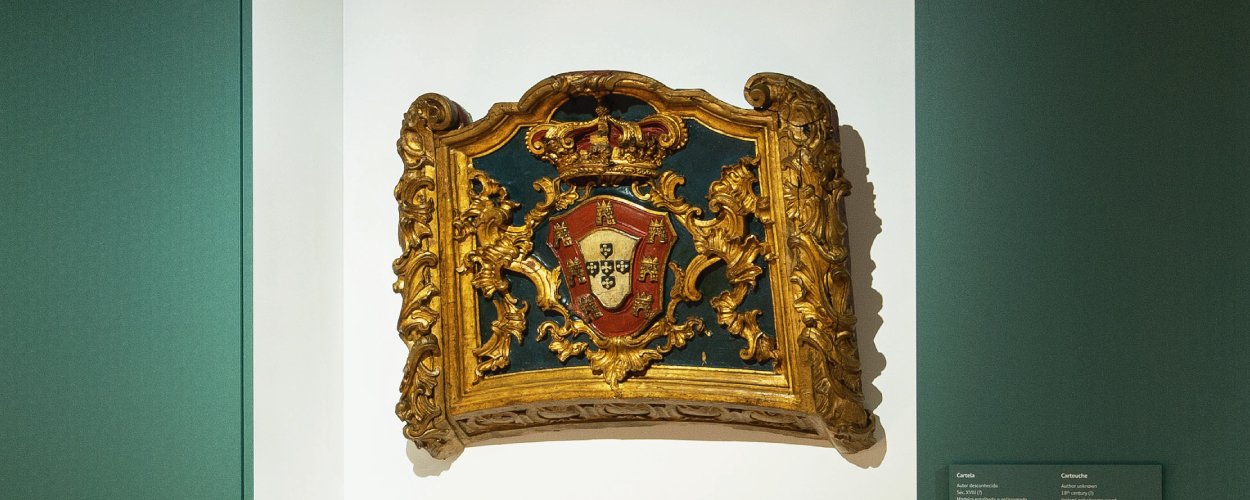 Object of the Month - July 2020
Every month the Museum of the Oldest Appellation in the World highlights one of the many objects that are part of the collection shown in our permanent exhibition. Come and discover the object of the month and find out more about our history.
The selected object of July is a giltwood cartouche contemporary of the Company's foundation, which presents the royal coat of arms, regal symbol and also represents the institution's first phase, as a Majestic Company. This item came from the former Casa da Companhia, located in Rua das Flores, Porto, having been the headquarters of the company until 1961.
This piece is on display at the third section of the Museum's exhibition, where Real Companhia Velha is presented as a privileged charter company (1756-1834), with all its prerogatives and privileges.
Author
Author unknown
Material
Incised polychrome wood
Date
18th century (?)
Collection
Real Companhia Velha
Dimensions
Width: 14 cm Height: 65 cm Length: 80 cm