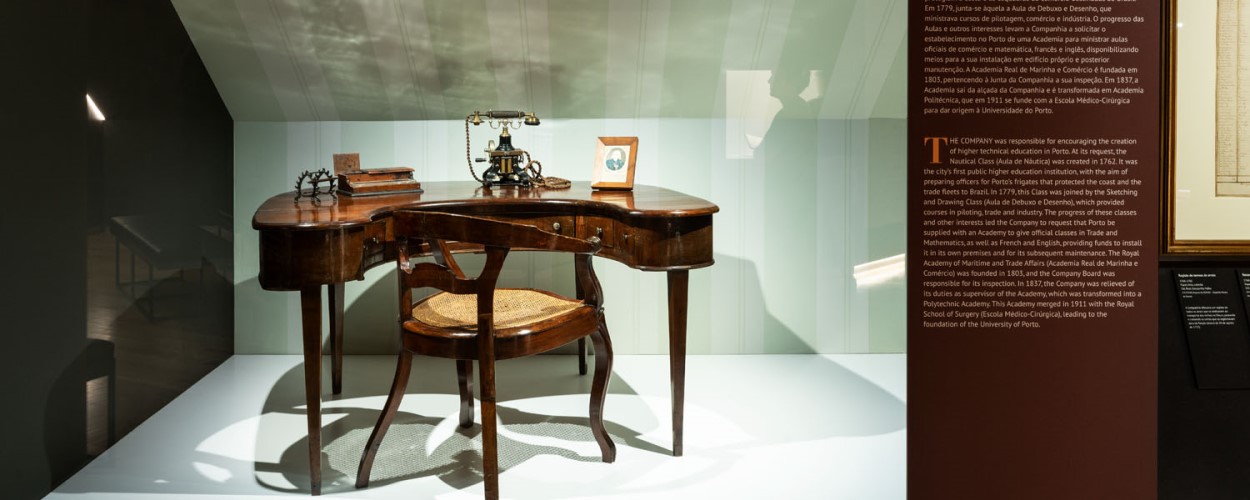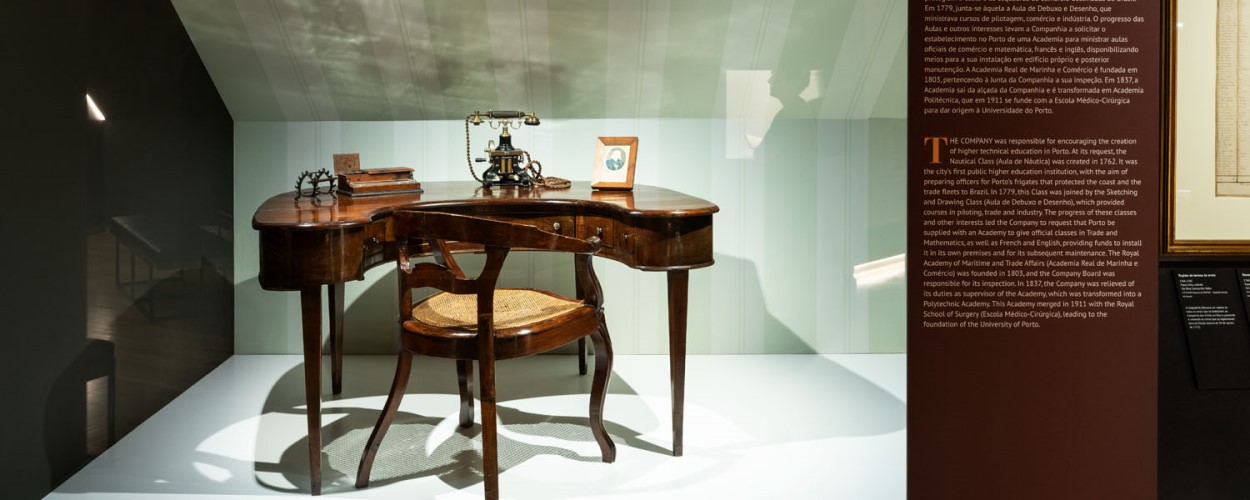 Object of the Month - April 2021
Every month, the Museum of the Oldest Appellation in the World highlights one of the objects on display at our permanent exhibition. Discover the object of the month and find out more about our history.
In terms of the selected set, the table with a rounded shape consists of a tabletop and three legs of varnished wood, it also has six drawers (five of them with a metal handle) which are distributed over the respective tabletop. The chair made of varnished wood and straw seat also belongs to this set. The remaining objects that are on the desk will be characterised later, when selected as "Objects of the Month", despite belonging to the same set on display in the fifth exhibition area of the Museum.
This month, the Museum of the Oldest Appellation selects an office set (desk and chair) that partly reconstructs an extinguished office at Quinta das Carvalhas, the Company's main estate. As a matter of curiosity, this estate located in the heart of Pinhão village was acquired by Manuel da Silva Reis, in 1953, and later integrated the group of vineyards belonging to Real Companhia Velha's heritage.
Material
Wood
Date
19th century
Collection
Real Companhia Velha
Dimensions
Height: 78 cm x Length: 143 cm x Width: 117