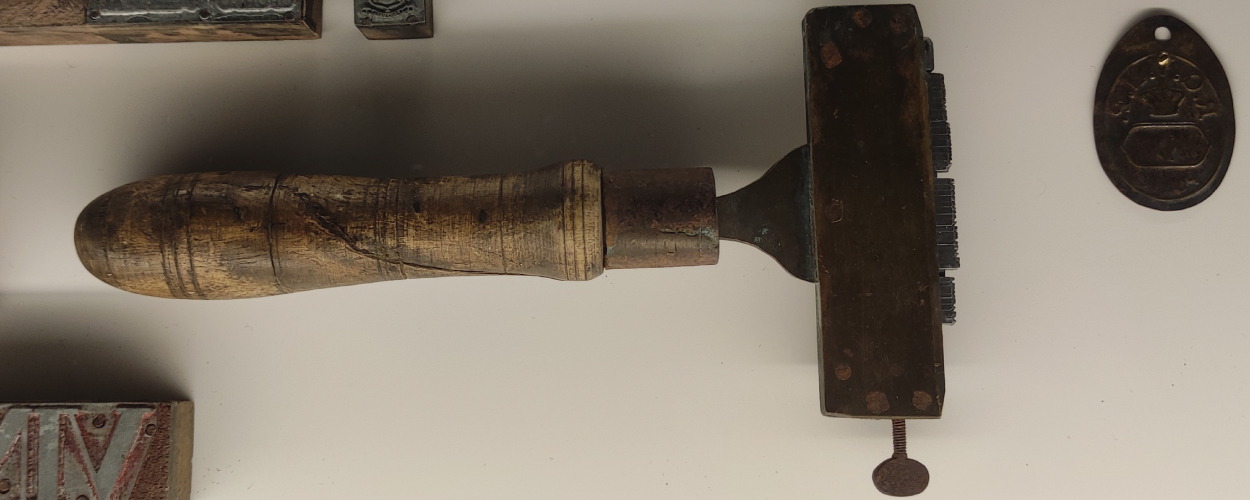 Object of the Month - May 2021
Every month, the Museum of the Oldest Appellation in the World highlights one of the objects on display at our permanent exhibition. Discover the object of the month and find out more about our history.
Real Companhia Velha includes in its extensive and diversified collection a vast set of stamps that have been used over the centuries of existence of this company. Having been selected from this vast group, this particular stamp. Presented in the seventh area of the permanent exhibition at the Museum of the Oldest Appellation in The World, integrating itself in a group displayed with several printing matrixes.
Through this example we compose a representation of the graphic evolution of Real Companhia Velha as a brand of national and international prestige, in the universe of Port wine, and also of the wine produced in the Alto Douro Region itself. This object also represents the most bureaucratic aspect of the Company, where everything was registered and validated, not only the famous Accounting books, as well as all other documents relevant to the day-to-day business of this brand, whether in tax, regulatory or other aspects covered by the former chartered company over the centuries.
Material
Wood and metal
Date
No date
Collection
Real Companhia Velha
Dimensions
Height: 21,5 cm x Length: 11,7 cm x Width: 3,1 cm