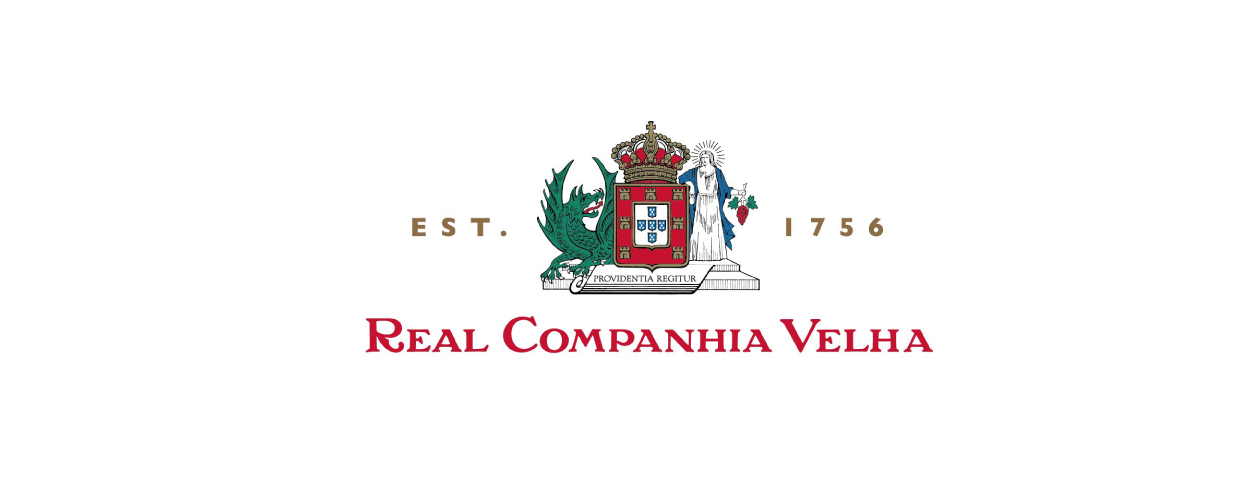 Royal Arms
The Royal Arms of the Portuguese Nation are the central component of Real Companhia Velha's corporate logo. As we mentioned before, this company has had several designations over its ​centuries in activity​. Its historical path is also evident in the logo it ​bears​. Which, in addition to the aforementioned Royal Arms, also includes the figure of Santa Marta, the Dragon and the ​sentence​ "​Providencia Regitur​". All of these components will be presented and explained individually, over the next few weeks. ​Let's then​ explore the symbolism and meaning of the Royal Arms, the ​prime​ element in the Company's graphic identity.
Symbolising Portugal's identity as a nation, the royal arms represent the authority of the King and the State (which then were virtually one and the same) over the Company. It must be remembered that the creation of the Company was due to the direct initiative of the king and for many decades the institution was a chartered company. The five shields in the centre represent Christ's stigmata and symbolise the gratitude of King D. Afonso Henriques for the divine aid received during his battles for the conquest of Portugal. According to non-historiographical tradition but corroborated by successive chroniclers, the seven surrounding castles symbolise the fortresses seized from the Moors in Algarve during the reign of King D. Afonso III. The crown at the top, introduced by King D. Manuel I in 1495, manifests royal authority and the centralisation of the State.
Celebrating Carnival today, we offer the template of a mask with the Company's logo, for coloring (two sizes). We invite the whole family to participate and color this mask identifying all the colors correctly. Have a great Carnival!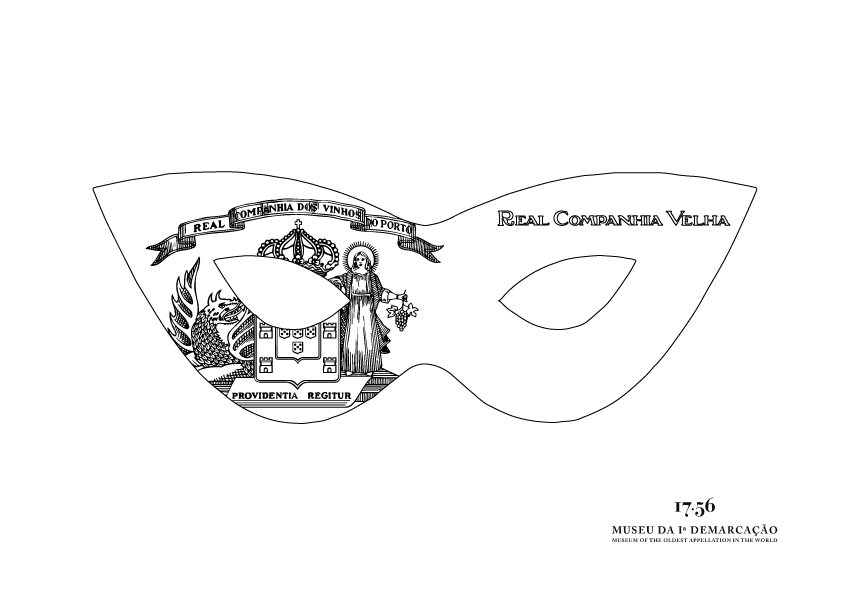 To download the pdf with the image click on the figure's name (Adult's Mask or Children's Mask). To print the image you must use the print option on your pc and select: real size and horizontal orientation.