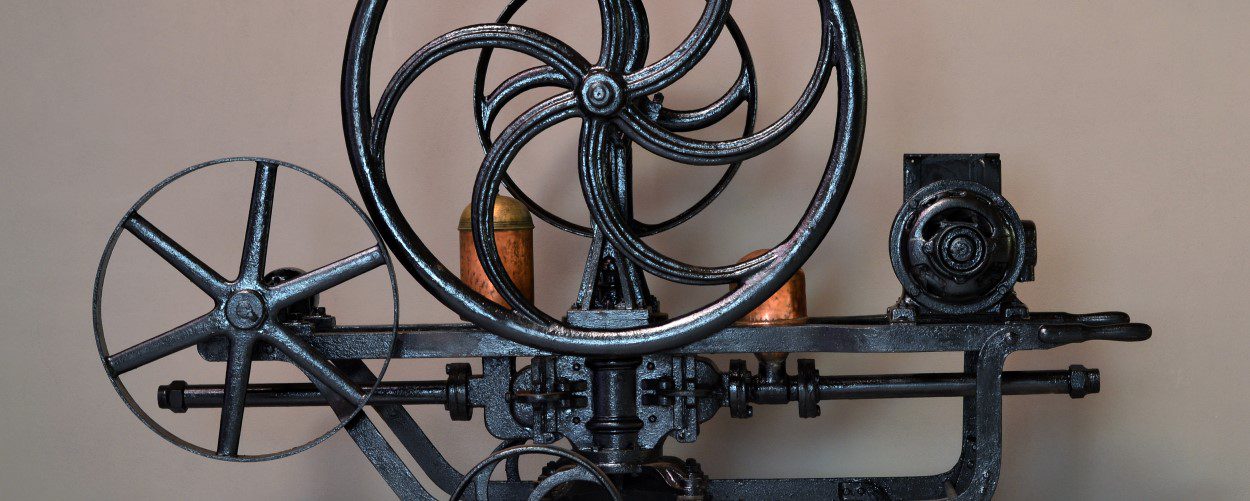 Object of the Month - February 2023
Every month, the Museum of the Oldest Appellation in the World highlights one of the objects on display at our permanent exhibition. Discover the object of the month and find out more about our history.
According to its designation, the transfer pump was used to transfer wine between the different vats. This procedure was intended to separate the deposit formed in the containers, and it was also used to let the wine breath.
This 20th century instrument comes from the cellars of Real Companhia Velha, in Vila Nova de Gaia. Therefore, it is part of the collection of industrial wine heritage present in the reception area of the Museu & Enoteca 17.56. This displayed highlights the industrialization and the development of wine production, in line with the Museum's first exhibition section focus on the ethnographic range, giving continuity to our exhibition display.
Material
Iron and copper
Date
No date
Collection
Real Companhia Velha
Dimensions
Height: 158 cm x Length: 206 cm x Width: 65 cm