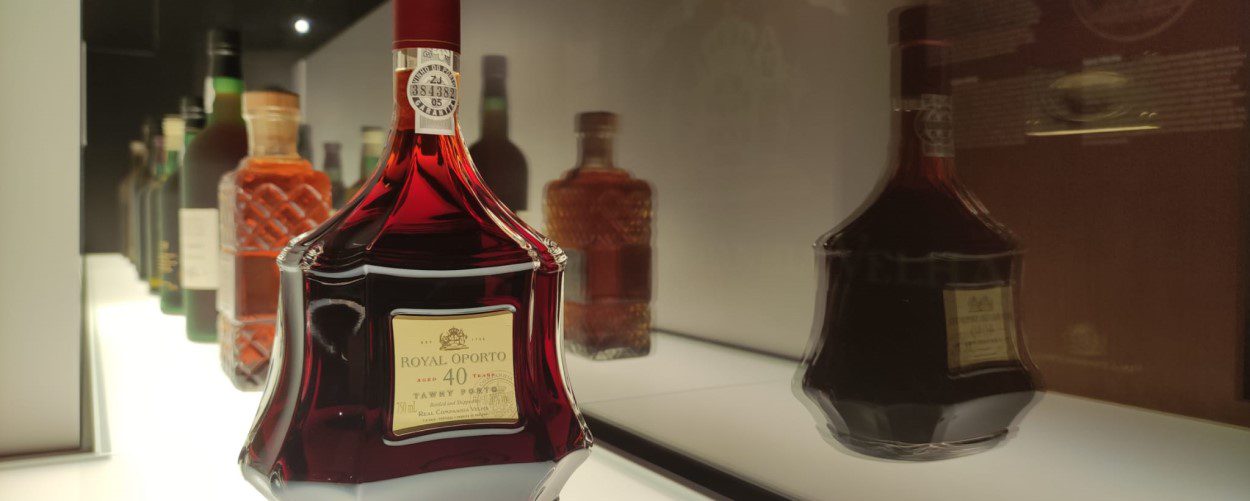 Object of the Month - December 2022
Every month the Museum of the Oldest Appellation in the World highlights one of the many objects that are part of the collection shown in our permanent exhibition. Come and discover the object of the month and find out more about our history.
"This old noble tawny was patiently matured for 40 years in the celebrated lodges of Real Companhia Velha at Vila Nova de Gaia. With a complex velvet bouquet, it is of a burnt topaz tonality, with much grace and character, which is the result of the long ageing process in selected oak casks."
This object is part of an historical set of Port wine bottles from different periods, which are on display in the seventh area of the permanent exhibition at the Museum of the Oldest Appellation in the World. Through these items, the visitor can better understand the graphic evolution of the labels, bottles and also wine types produced by Real Companhia Velha over its 260 year history.
The bottle of Royal Oporto 40 Years Tawny is recent, having been bottled in 2015. Also in line with the Royal Oporto Tawny range, this bottle has a very special design. This amber-toned wine has a strong aromatic complexity, composed by notes of raisin fruit and wood nuances. In terms of wine production, the blend ports used to make the average age of 40 years are "aged to perfection" in the best oak barrels. Also, in its production technique, Port wine is obtained by stopping fermentation by adding approximately 1/5 of wine spirits.
Material
Glass, paper and cork
Date
Bottled in 2015
Collection
Real Companhia Velha
Dimensions
Height: 24 cm x Length: 13,5 cm x Width: 10 cm x Bottleneck diameter: 2,5 cm