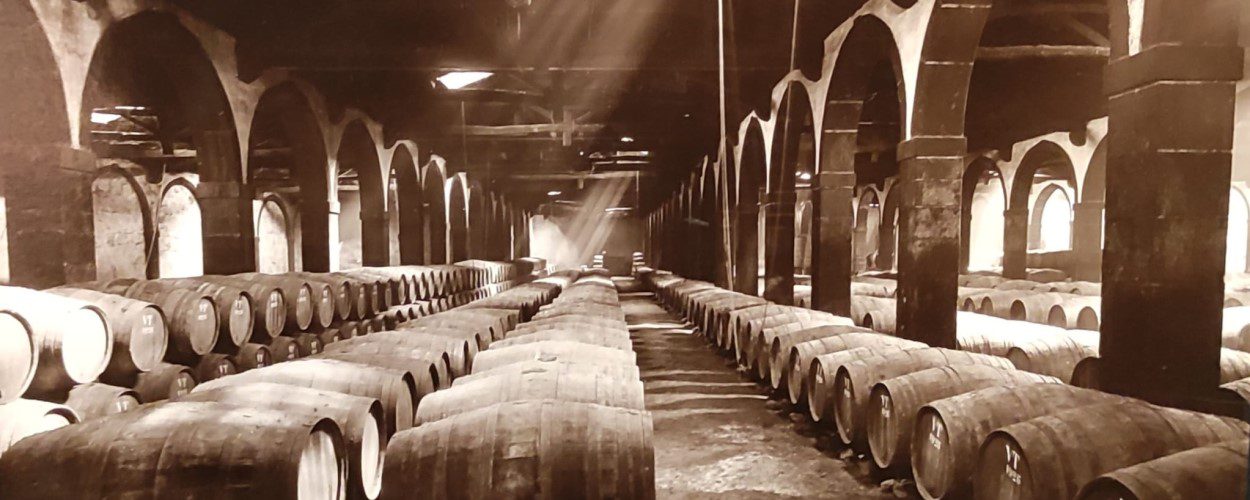 Object of the Month - November 2022
Every month the Museum of the Oldest Appellation in the World highlights one of the objects that are part of the collection shown in our permanent exhibition. We invite you to discover the object of the month and find out more about our history.
The Museum of the Oldest Appellation in the World selected as the object of the month (November), a photograph from the Domingos Alvão Collection. Which is on display in the seventh area of our permanent exhibition. The photograph selected captures the appearance (in the first decades of the last century) of one of the warehouses of Real Companhia Velha, where Port wine rested, in French oak barrels.
As we mentioned before, Domingos Alvão was a photographer of great importance for the Upper Douro wine region and for Port Wine as a product of national prominence. His photographic work highlighted various aspects related to regional wine production, both in terms of the transformation of the territory, and in terms of the industrialization of a sector in constant growth.
Photographer
Domingos Alvão
Material
Paper Color
Photographic Process
Silver salt gelatin
Date
No date
Collection
Real Companhia Velha
Dimensions
Height: 15 cm x Length: 21,5 cm x Width: 0,1 cm