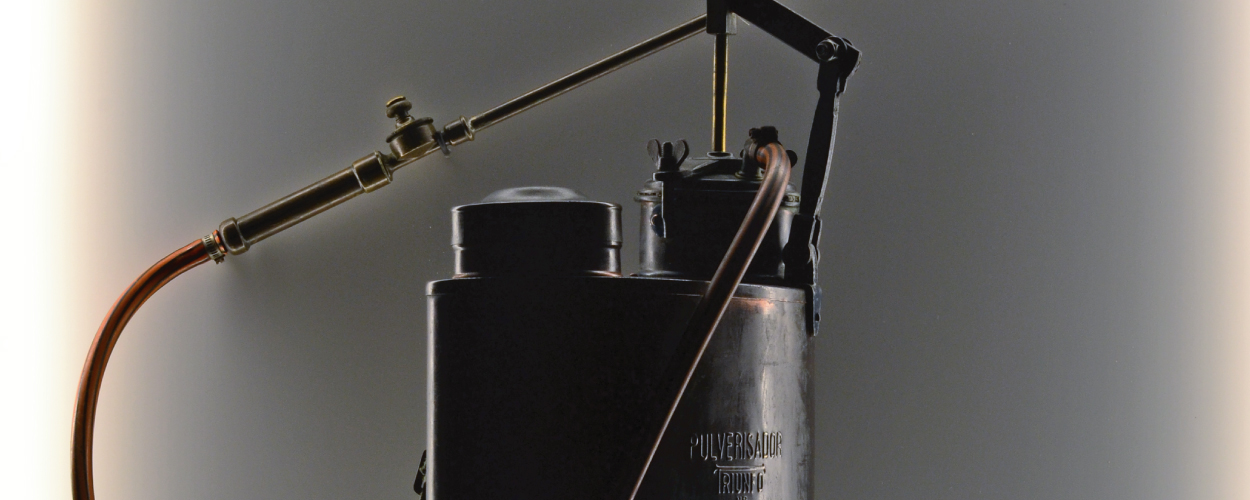 Object of the Month - October 2020
Every month the Museum of the Oldest Appellation in the World highlights one of the many objects that are part of the collection shown in our permanent exhibition. Come and discover the object of the month and find out more about our history.
As the name implies, this instrument was used to spray the vines to protect them against mildew. This tool comes from Quinta do Casal da Granja, located in Alijó, which is one of the five estates that are part of the cultural and wine heritage from Real Companhia Velha in Alto Douro Region. The sprayer is located on a display, at the Museum's first exhibition area. This showcase is composed with several tools and agricultural instruments which marked the Douro region landscape.
Material
Copper, metal, rubber and cloth
Date
20th century
Collection
Real Companhia Velha
Dimensions
With: 40 cm x Height: 79 cm x Length: 58 cm