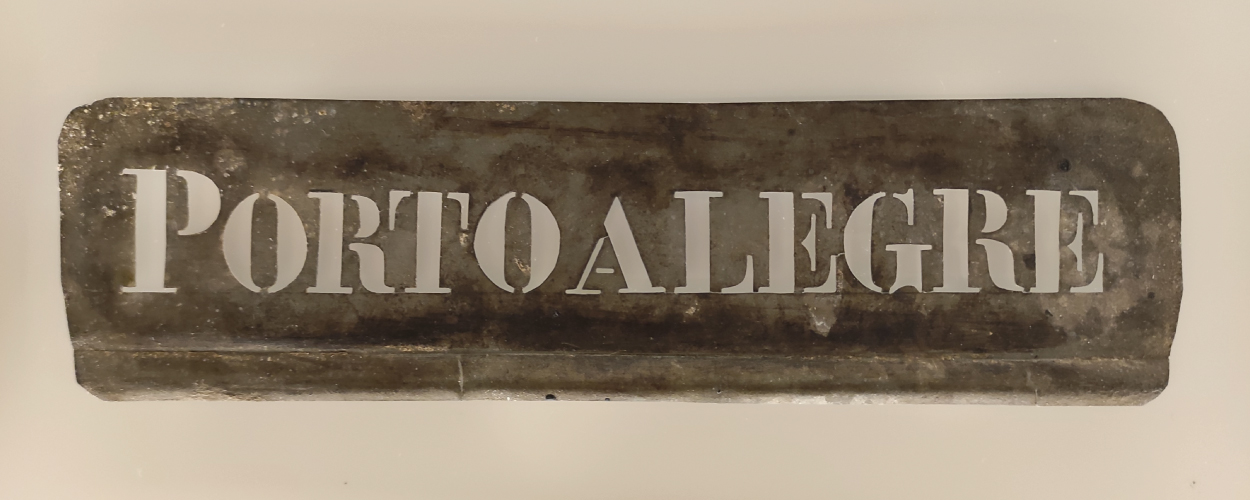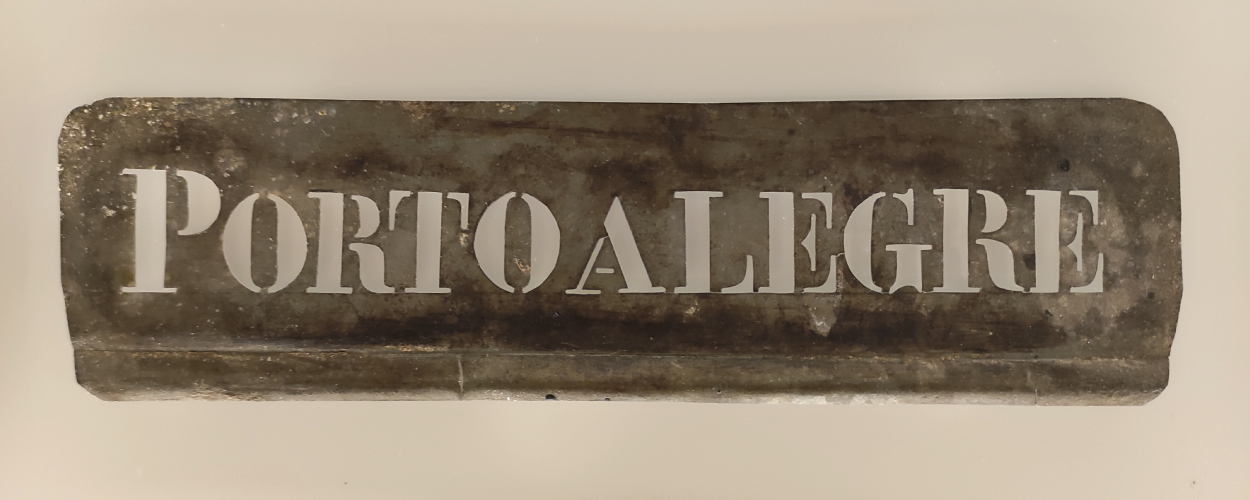 Object of the Month - January 2021
Every month, the Museum of the Oldest Appellation in the World highlights one of the objects on display at our permanent exhibition. Discover the object of the month and find out more about our history.
The item selected as object of the month is a stencil mask, it was a mold used by the company to mark boxes and kites for the export of wine to Porto Alegre, in Brazil. It should be noted that since the establishment of the Company, Brazil has always been one of its main markets with regards to the export of Port and Douro wine. In this sense, Real Companhia Velha held between 1756 and 1834, an exclusivity on the trade of wines, spirits and vinegars that were loaded in the city of Porto and were destined for Brazil.
This piece is on display in the sixth area of the permanent exhibition at the Museum of the Oldest Appellation in the World. An area that addresses the theme of Real Companhia Velha's expansion and commercial range, throughout the World.
Material
Trimmed metal
Date
No date
Collection
Real Companhia Velha
Dimensions
Height: 8,2 cm x Length: 29,8 cm x Width: 0,5 cm