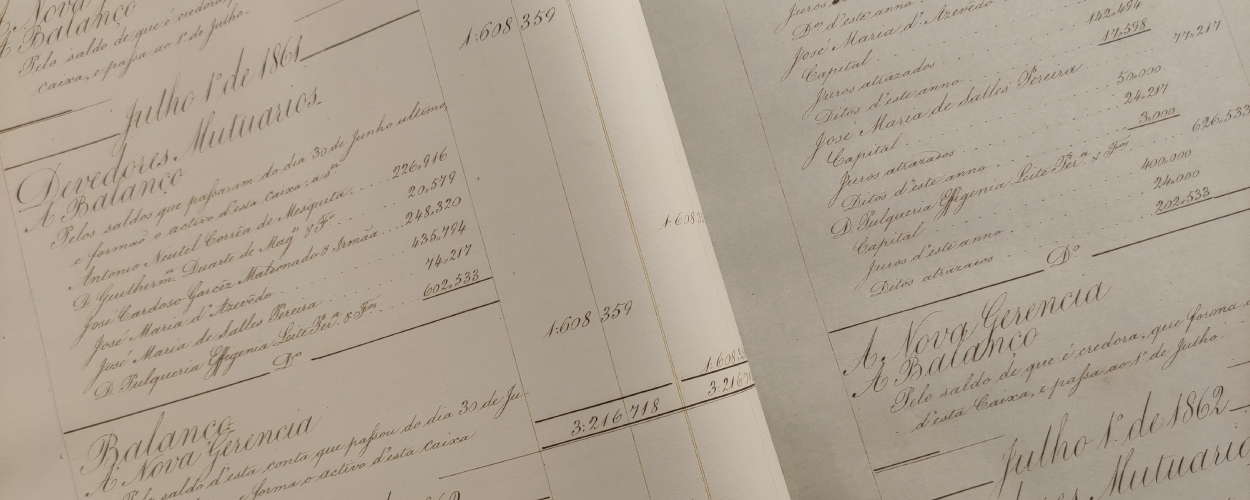 Object of the Month - February 2021
Every month, the Museum of the Oldest Appellation in the World highlights one of the objects on display at our permanent exhibition. Discover the object of the month and find out more about our history.
Over the centuries, Real Companhia Velha has driven the entire region through rigor and innovation, values that have always characterized the Company. And that is also evident in its accounting scope, due to the implementation of the double entry bookkeeping method, during the 18th century. According to the Company statutes (1761), this innovative technique was used in the account books "to facilitate the extraction of balance sheets and daily examination about the states of Company and its dealings".
This account book selected as object of the month represents this scope of the Company and is on display in the fifth nucleus of the permanent exhibition in the Museum of the Oldest Appellation in the World. In the exhibition area that highlights the company's accounting evolution.
Material
Paper, ink and leather
Date
19th century
Collection
Real Companhia Velha
Dimensions
Height: 56 cm x Length: 39 cm x Width: 5 cm