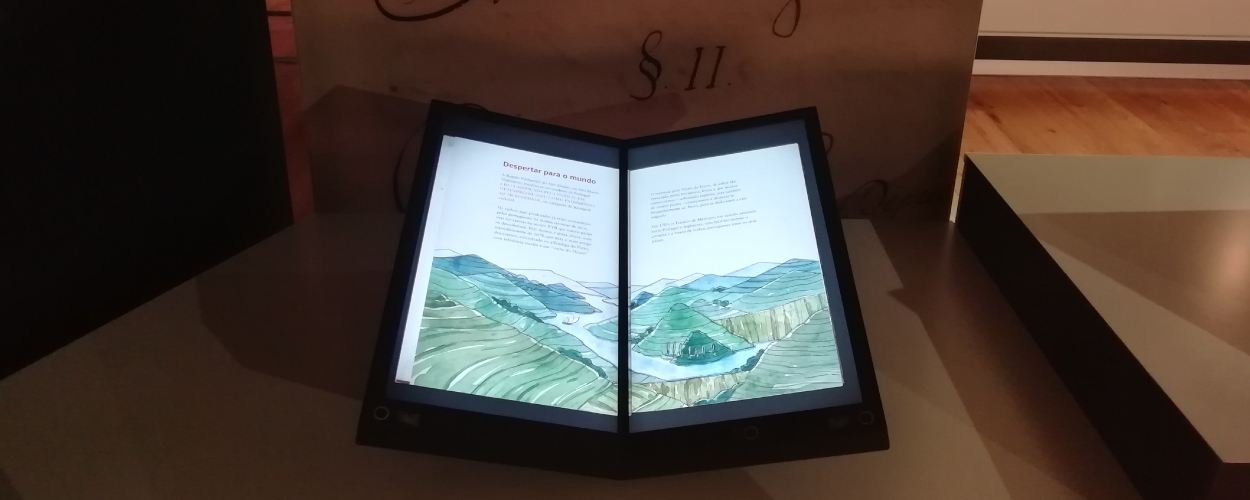 International Children's Day
With the little ones in mind, we have made available on our website, the interactive children's book which presents the Real Companhia Velha History's.
This is one of many multimedia supports, that you can find at the Museum of the Oldest Appellation in the World's permanent exhibition. Here, we invite the youngest to learn about the facts and events that marked the historical path of our Company. To optimize your reading experience, we suggest that you open the book in full screen modo, clicking on the respective icon.
Join the youngest and in family discover the History of Real Companhia Velha.
Copyright Museu da 1ª Demarcação – Real Companhia Velha
© Text editing: Manuela Leitão
© Illustration: Maria Ferrand SAL Studio