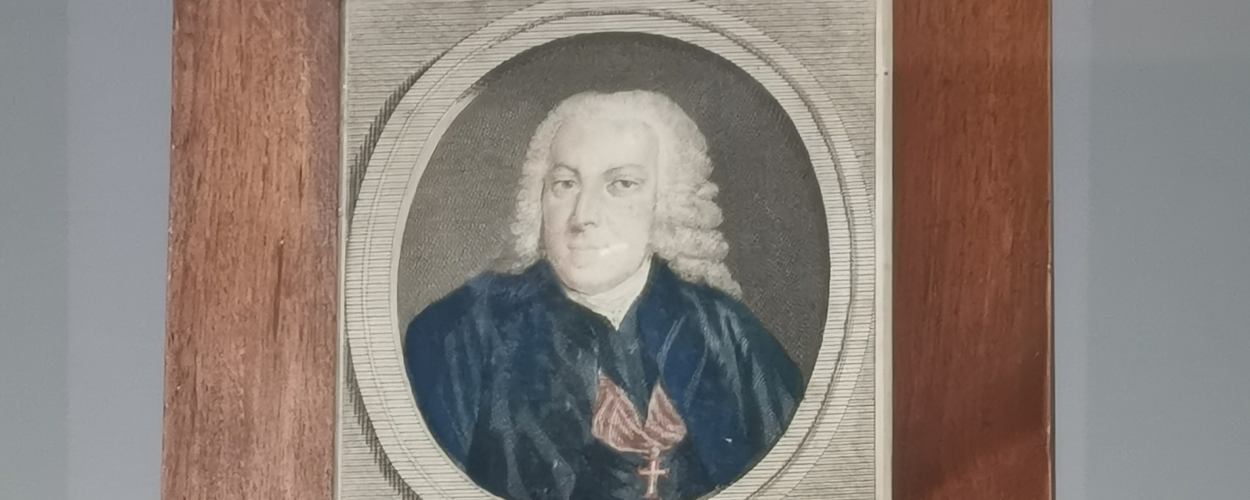 Object of the Month - September 2021
Every month, the Museum of the Oldest Appellation in the World highlights one of the objects on display at our permanent exhibition. Discover the object of the month and find out more about our history.
For this special month in which we celebrate the 265th anniversary of Real Companhia Velha, we selected as the object of month a small portrait of Marquis of Pombal. Iconic figure of our national history, he also played a prominent role in the establishment of the Company in 1756. Sebastião José de Carvalho e Melo is spotlighted throughout the permanent exhibition at the Museum of the Oldest Appellation in the World.
In the mid-eighteenth century he took over the Secretariat of the Realm, while occupying this top position in national politics, he carried out important reforms, both in the economic and political field, as well as in the social and religious life of the country. Regarding Port wine, the Marquis of Pombal set the foundations that led to the territorial and commercial development of the Alto Douro Wine Region, making it the first demarcated and regulated wine region in the world.
Author
Drawing by C. Monnet Engraved by S.C. Mige
Material
Engraving
Date
18th Century (?)
Collection
Real Companhia Velha
Dimensions
Height: 20,5 cm x Length: 15,5 cm x Width: 2,6 cm