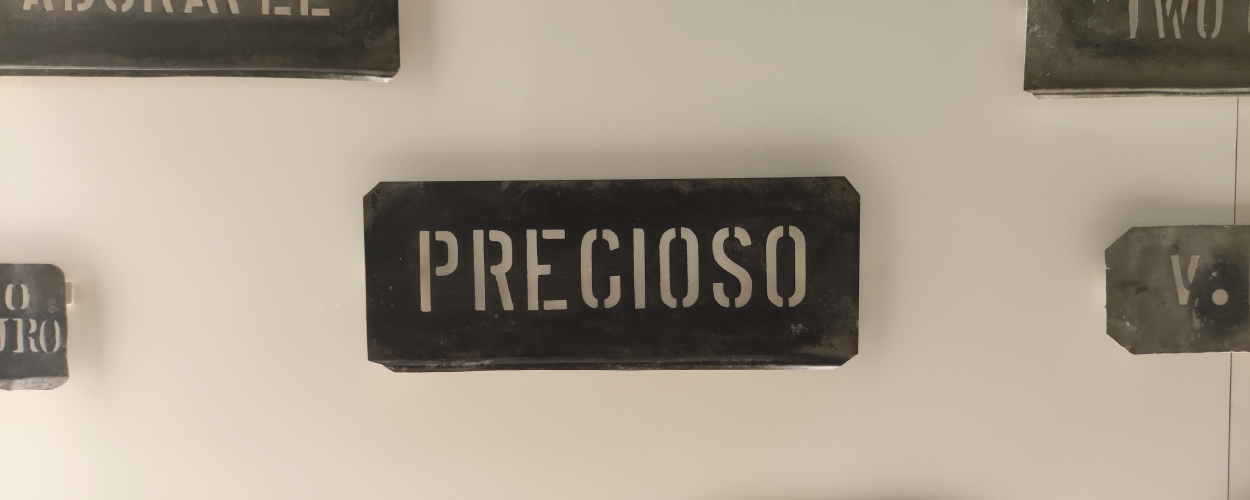 Object of the Month - June 2021
Every month, the Museum of the Oldest Appellation in the World highlights one of the objects on display at our permanent exhibition. Discover the object of the month and find out more about our history.
The stencil masks were a mould used to mark the wooden boxes and casks, used to transport the wine produced by Real Companhia Velha , to both the national and international markets. These moulds were in fact very diversified and could refer to either the origin or the destination of the wine, or even to its style. In this specific case, the "precious" identification refers to a specific Port blend, which demonstrates that this was considered a valuable product, not only for the Company, but also for the customer.
The collection of stencil masks, which includes this item, can be found in the sixth area of the permanent exhibition of the Museum of the Oldest Appellation in the World, which addresses the international trade of Real Companhia Velha exporting Douro wine to the most varied markets around the world.
Material
Trimmed metal
Date
No date
Collection
Real Companhia Velha
Dimensions
Height: 9,9 cm x Length: 25,6 cm x Width: 1  cm